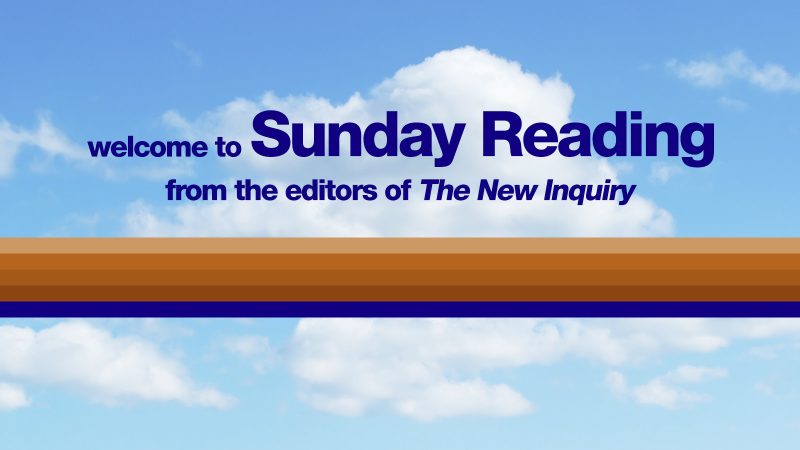 I Could Not Believe It (2023)
Before Sean DeLear was an icon of the "Silver Lake scene"—one of the few Black musicians in a predominantly white punk world, lead singer in Glue, one of Vaginal Davis's frequent collaborators—they were Tony, a horny fifteen-year-old growing up in predominantly white Simi Valley, who thought glory holes, Donna Summer and roller skates were "bitchen." Water beds were also bitchen. So were cocks. As for school… "Oh well."
While queer coming of age stories often mean overcoming internalized shame, Sean is––impressively, delectably—shameless. This is, in part, because I Could Not Believe Itis a diary, published posthumously after DeLear's unexpected 2017 death by Semiotext(e). But this attitude is of its era, too. In 1979, pre-AIDS, gay sex is abundant, even in buttoned-up Simi: the bowling alley is a cruising ground, and so is the roller rink. Much like a young Lou Sullivan, Sean De didn't know they were trans yet, just that a world of glamor and sex was out there, if only adulthood would hurry up.
"Sean De was way beyond the title 'trendsetter'" writes Brontez Purnell in the book's intro. "The word for her is MOTHER, forever, for sure, and for always…One of the most magical things about Sean De was that her imagination and her fantasy world were so absolute. The world she was spinning always BECAME true—this is the beauty of a shape-shifter, and she was a noted scene darling and muse for this reason…Long live Sean DeLear."
Love and Money, Sex and Death (2023)
The epistolary format is perfect for McKenzie Wark's latest book, Love and Money, Sex and Death (Verso, 2023), which is about memory, regret, aging, transition, and happiness. In one of the earliest letters, Wark writes to her mother, Joyce, who she lost when she was six. Joyce Wark's book collection––Ulysses, "modern classics"––made her daughter a reader; McKenzie reads to find her mom. The nine memories of Joyce (she counted) helped make McKenzie the woman she is. Would Joyce have seen her as a woman, too? "Sometimes gender is stronger than love. If you'd lived…would you have still loved me? I can't know. Don't want to know."
My critiques of her book are probably the exact same ones my younger trans friends have of me: you act like the only one, but you aren't. You were just the one who got to survive. And yet, the way you were alone, without anyone like you––I'll never have to go through that.
McKenzie is the only trans person over sixty I know.
I think all this while also knowing that, of her generation, Wark is one of the only scholars to take young people seriously—not as a spectacle or site of extraction, but as friends to learn from and hang out with. This lack of judgment, which radiates, not just through the book, but through the author herself, is what is so winning in the end. I am grateful for Love and Money, Sex and Death, and I'm grateful for McKenzie, too.

The Environmental Protection Administration (EPA) has just greenlit a boat fuel ingredient so toxic that consistent exposure leads to a 1.3/1 odds, or 130% chance, of developing cancer. Such risk is unprecedented within the EPA's own history, per a new Guardian report. The 1.3/1 probability is "a million times higher than what the agency usually considers acceptable… and six times worse than the risk of lung cancer from a lifetime of smoking."
The boat fuel ingredient was proposed by Chevron, which plans to produce the fuel at its refinery in Pascagoula, Mississippi. While current risk-levels mean workers tasked with making the boat fuel will thus be guaranteed to get cancer, the EPA's only protection mandate was to require employees to wear gloves. Pascagoula residents will also be exposed to "stack air," or pollution that comes through the refinery smokestack, leading to 1 in 4 cancer odds. As boats using this new boat fuel ingredient become operational, they will pollute the ocean, too. "For every 100 people who ate fish raised in water contaminated with that same product over a lifetime, seven would be expected to develop cancer."
The EPA's reasons for bucking its own standards are currently unknown, beyond, of course, close ties with the very oil and gas industries it was designed to regulate. While refinery workers and nearby communities are historically disposable, the EPA's decision shows unprecedented ruthlessness for "surplus populations," to use TNI's Death Panel columnists Beatrice Adler-Bolton and Artie Vierkant's term. However, the scope of the danger also expands the scope of who is considered surplus. Just as Canadian wildfire smoke can blow down to any part of the US, anyone who unknowingly eats Chevron-contaminated fish could die. But to billionaires like Mike Wirth, Chevron's CEO, the future is for the poor, and the present is for the rich. By the time pollutant exposure becomes dire and widespread enough for, say, a class action lawsuit, Wirth will likely have already died a peaceful, natural death

"Richard Hanania has emerged as one of the most talked-about writers in the nation, and in this book, he puts forward a stunning new theory about the culture war that could turn our debates upside down. 
Richard Hanania has come out of nowhere to become one of the best-known writers in the nation in the last few years. In this book, he directs his attention to the culture war that has driven society apart and presents a stunning new theory about what is going on.
In a nation nearly-evenly split between conservatives and liberals, the left dominates nearly all major institutions, including universities, the government, and corporate America. Hanania argues that this is as much a legal requirement as it is an issue of one side triumphing in the marketplace of ideas. Culture has its own independent force, but the state has, since the 1960s, been putting its thumb on the scale. 
This book answers many of the puzzling questions about modern society, such as:
• Why does more and more of life seem like a competition to see who is the most oppressed?
• Who is really behind the sudden proliferation of woke ideas?
• How did ideas that seem so intellectually bankrupt achieve hegemony over elite culture?
• Which laws and regulations have helped the left rise to power everywhere?
• How did workplaces come to be the main enforcers of political ideology?
• When and how did Pakistanis, Samoans, and Koreans all become the same 'race' (AAPI)? 
• Why did America become so obsessed with inequalities based on race but not religion? 
For those angry about wokeness and what it has done to American institutions, this book offers concrete suggestions regarding policies that can move us back to being a country that emphasizes merit, individual liberty, and color-blind governance." 
This is the description of the new book by Harper Collins written by Richard Hanania, who is currently enjoying a career giving Stormfront-style Nazi musings the veneer of legitimacy thanks to the warm embrace of The New York Times, The Washington Post, The Yale Federalist Society, and the Harvard College Economics Review. A new reported article on Hanania exposes the links between the white supremacist and the right-wing leaders of Silicon Valley who are among his fans, like Peter Thiel and Elon Musk. Hanania has been endorsed by figures who likewise enjoy circulation on Bari Weiss's website. The reactionary right-wing being racist, well-funded, and laundered through institutional affiliations and establishment media won't be news to many of us. But the way these figures prop each other up, and are dependent on each other's endorsements in order to find their audiences, is important to recognize. The networks are tightly-knit, and redundant. Behind every newly minted thought leader from the "intellectual dark web" or "alt right" are the same interests and usually the same people. The reactionary right is successful because it is organized, not because it is inherently popular. Their network density demonstrates both the efficacy of their strategy, and its primary weakness.

The New Inquiry is proud to endorse the Socialism Conference 2023 on September 1-4, 2023 in Chicago. The Socialism Conference is organized by Haymarket books, an independent press with a long history of championing socialist perspectives. The four-day event will feature speakers, panels, and workshops from the vanguard of the modern left. Per Haymarket, the conference aims to "facilitate exchanges between existing activists and organizations, while bringing in new layers of the politically curious as part of rebuilding our radical traditions and movements." Many of the speakers are TNI contributors and collaborators, including Death Panel and Malcolm Harris.
From TNI editor Anna: I moved to Chicago about a year ago, and the Socialism Conference was one of the first things I did. The conference enabled me not only to connect with like-minded individuals in my own hometown and plug into exciting work, but also deepen my knowledge about a wide variety of topics and organizing efforts, not limited to but including abortion access in the South and the Warrior Met Coal Strike. As the institutions to share knowledge and organize ourselves crumble before our eyes, it's exciting to have the chance to gather with other radicals in a space where we know our values are shared. I'd be so excited to see some of our readers there and connect.
Registration for the Socialism Conference is now open, see you there!