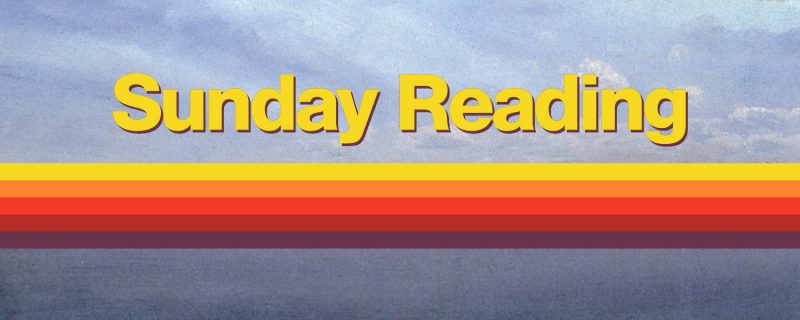 I Didn't See You There (2022)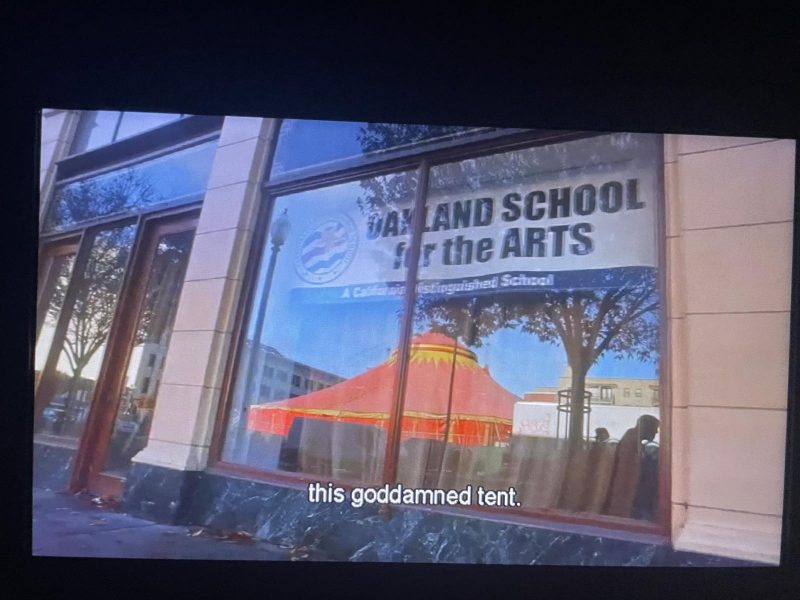 When you spend time with someone, you see the surrounding world with them, but not as they see it. In his documentary feature I Didn't See You There (2022), Reid Davenport overcomes the rarity of a shared horizon by keeping the camera in his lap. And, at the speed of his wheelchair rattling across the Oakland sidewalk, viewers are invited along.
When able-bodied people gain access to disabled peoples' company, they usually consider it an ennobling event. It's a condescending position Reid disallows by committing to sharing nothing more or less than some time with him and his thoughts. The realism is grounding, and the lack of parable or even priority to what an able-bodied person could gain from the film allows it to feel fresh and bracing. It's as satisfying and pleasant an encounter as getting coffee with a friend. Plus, Davenport is funny. And his personality is key to the film.
The seventy-six minute movie provides a broad range of scenes that allow insight into both Davenport and the trade-off between rural versus urban existence. The independence and mobility enabled by the density and continuous sidewalks of the city mean living far away from his family. But life nearer to his loved ones means being entirely dependent on others in a town with a statue dedicated to PT Barnum, a man who would've put someone with cerebral palsy like Reid Davenport on display as a circus "freak." I Didn't See You There showcases Davenport's life as he lives it. It's frequently humorous, moving, and imminently enjoyable. If, like me, you enjoy POV skateboarding videos and subtle commentary on contemporary American life, you'll love this doc.
Eleanor Stern's TikTok
TNI contributor and linguist Eleanor Stern has a wonderful TikTok where she shares highlights from and comments on the news she's reading. Did you know there's an emerging new dialect developing in Florida? Or that the K in "knife" used to be pronounced?
TNI Managing Editor Interviewed by Ben Fama
Charlie Markbreiter published Gossip Girl Fanfic Novella last fall; in this interview at BOMB magazine Charlie contextualizes the allure of both Gossip Girl and fanfic:
"The norm for trans literature is memoir or realist fiction. That's where publishers think the market is. But—hubristically—I think they're wrong. For most of the undergrads I teach at Queens College, realism is not a true and relatable genre....
Historically, fanfic began as a way for people to insert themselves into IP that they'd been structurally excluded from...like many gays, a fictional world allowed me to privately explore desires (especially around sex and gender) that I couldn't live out at the time––but my characters could...These gaps allowed me to fill in my own emotional narratives, like an adult coloring book.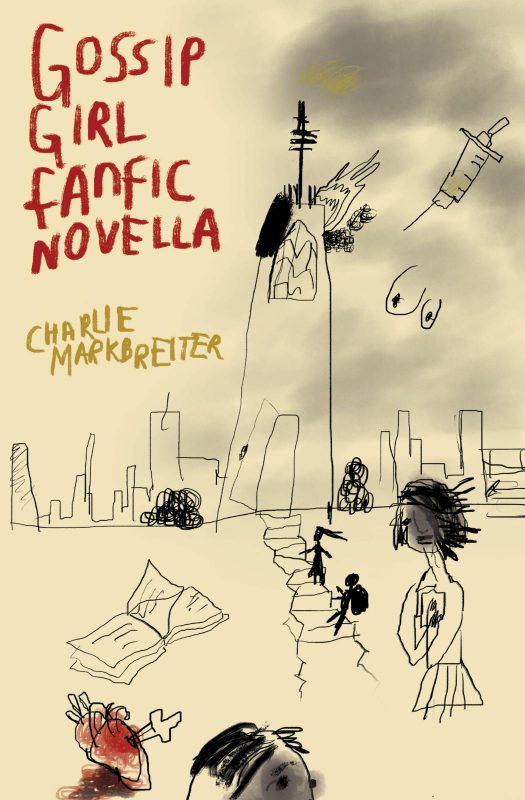 Looking back on [the show] now, what stands out is the anxiety around content production. The writers' room is trying and failing to make content about the first wave of teenage content producers...Verizon sponsored the show for a reason: they wanted teens to buy phones...
I wrote this novella during the first few years of my PhD, which if you're lucky, culminates in an academic monograph. There are many boring academic monographs, but that's mostly because they're not meant to be interesting. They're about proving to hiring committees that you'll self-isolate and self-exploit for very little money. That's why these books are so long. But I wanted my work to be funny and fun. Hence the Gossip Girlfanfic format."
Read the full interview for more on the shifting demographics of trans writers, their audience, and the legacy of Gossip Girl.
While the New York Times's anti-trans media bias isn't breaking news, a recent investigation, produced by TransLash Media's Anti-Trans Hate Machine podcast, reveals a new twist on the paper's right-wing shift. Told through an anonymized journalist's experience working at the Times, "Harper" watches pseudo-scientific anti-trans talking points repeatedly pass through the paper's "rigorous" fact check mechanism; anti-trans pundits like Jessie Singal are platformed, while trans politics is relegated to the Culture and Style sections. In response to public and in-house backlash, the Times at first appears to respond positively, agreeing to expand employee-led working groups focused on DEI. Then HR stonewalls, beginning an aggressive attempt to wear down employee resistance.
When Harper brings their complaints to a senior editor, their personal correspondence is shared across senior management––including AG Sulzburger of the Sulzberger family, which has governed the paper since its inception in 1896. AG Sulzberger now serves as the paper's publisher, its nepo baby heir-in-chief. In what was meant to be the final round of a job interview, Sulzberger instead punishes Harper for their organizing efforts; Harper, disgusted and appalled, finally quits. How did it come to this?
As podcast host and TransLash founder Imara Jones reveals, Sulzberger stated in a 2018 meeting that he wanted to shift the newspaper away from being a "liberal rag"; anti-trans coverage was thus one way of capturing a conservative audience which, since Trump's election, had become a desirable market sector. As Jones points out, Sulzberger's move incidentally landed the Christian Nationalist movement one of its biggest media wins in decades. Instead of just blasting anti-trans talking points from explicitly right-wing outlets like The Tucker Carlson Show or The Daily Wire (edited by Ben Shapiro), Christian Nationalists could now get their rhetoric into "neutral" "liberal" publications instead of explicitly conservative ones, allowing them to play good cop/bad cop. While Jones situates the Times's anti-trans coverage within a broader Christian Nationalist movement, it's also both shocking and not to see how many people one single nepo baby (and his greedy little ego) can hurt.

Few things emblematize the split between use and exchange value than rent. As journalist Roshan Abraham showed in an article which dropped on July 13th, "the U.S. is building more apartments than it has in half a century, but the poorest people still can't afford them." That is, while demand for affordable housing has grown, the only increasing supply is high-end apartments, from new construction condos which enable gentrification, to the ultra-luxury and mostly empty skyscrapers in Billionaires' Row which cast gloomy shade across the southern tip of Central Park.
As Abraham also reports, this dearth of affordable apartment rentals is not just restricted to coastal cities like Los Angeles or New York, but has become a national issue. "It's a little bit startling that the supply of low rent units is falling everywhere," Sophia Wedeen, research analyst at the Joint Center for Housing Studies, tells him. "Even in places like Ohio and Michigan, Missouri, Indiana, low-cost states that have previously had the largest shares of low rent units. These states are losing low-rent units too."
As construction of high-end rentals consistently fails to meet the needs of low-income renters, many consumers and economists have been, not just anticipating, but actively praying for the housing bubble to burst, hoping that a crash will allow the market to course correct. But considering that "wage growth has also not caught up to rent growth," it's unlikely that a crash would make new housing more affordable. It certainly wouldn't help repair existing low-income housing, much of which is actively deteriorating. Housing vouchers and state support could fix this mess, as Abraham notes, but there has been little political support for federal solutions. Instead, as housing prices consider to rise indefinitely, it's most likely that rent will become unaffordable for everyone but corporate monopolies like Disney, whose Disney-themed residential communities are slated to drop in 2024.

In October 2022, the far-right politician Giorgia Meloni became Italy's first female prime minister. Her party, Fratelli d'Italia, campaigned under the same logo––a red, white and green flame––as the neo-fascist Italian Social Movement (MSI) and the fascist motto "God, family, fatherland." She heads Italy's most far-right government since World War II. Shortly after her election, Meloni made an inflammatory speech in which she claimed to have been reduced to "citizen x, gender x, parent 1, parent 2", an increasingly familiar refrain of "anti-gender" mobilizations around the world (as in Russia and Brazil). Her self-positioning as the protector of the (heteronormative, gender-conforming, nuclear) family from supposedly menacing left-wing forces is central to her politics. This position is part and parcel of a global wave of anti-gender, anti-immigrant nationalism that sees an "attack" on the family as an "attack" on the nation.
Alba De Céspedes' intimate account of the "inescapable, tremendous force of the family" links Italy's past with its present. In 1952, when Forbidden Notebook was first published, Italy was rebuilding itself as a newly democratic nation; however, while fascism had fallen, the power of the Church––and, consequently the ideal of the indissoluble family––remained strong. Paul Ginsborg writes of how, "in the Catholic world of the 1950s, no social message was preached with more fervor than that of the sanctity of the Christian family." The formidable force of the family is the governing matrix of De Céspedes' novel, which captures the tectonic intergenerational shifts, class dynamics and daily textures of postwar Rome in the form of a fictionalized diary. Forbidden Notebook takes the ordinary feelings which might fill the pages of a diary––conjugal discontent, maternal anxiety, shameful disclosure, everyday ennui––very seriously. Without sentimentalism, De Céspedes makes us feel the chronic, dull ache of the suppressed inner life… [continue reading Eleanor Careless's review of Forbidden Notebook here]