Thank you for subscribing to The New Inquiry Magazine!
Once your payment has been processed (typically within a day) we'll send you a confirmation email with access to the complete archive. If you don't receive a confirmation, please check your spam folder and add tni[at]thenewinquiry.com to your address book or contacts list.
Until then, enjoy our latest issue on the house.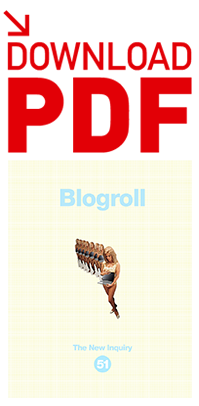 (Right click and download the links above to access our current issue.)
Other questions? See our subscriber FAQ.