We made you a Valentine.
For one day only use the discount code: <3&H8 to get 25% off our Limited-Edition Anitfa and Classic Misandry Totes. The flash sale ends tomorrow, so redeem this offer now!
And str8 from our <3s, enjoy these free downloads from The New Inquiry Magazine:
With its isolating interfaces, the Internet is — much like sex itself — no place for intersubjectivity. Maybe that's why it has lent itself so well to dating. With Issue 13, the New Inquiry Magazine looks at looking for love in all the wrong places.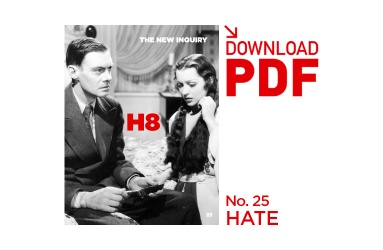 "Those who hate you can't win unless you hate them. And then you destroy yourself," said not Martin Luther King Jr. or Gandhi but that gentle soul Richard Nixon....Is hate, one answer to the failure of net democracy, built into its very architecture? Or are haters just gonna hate?
* * *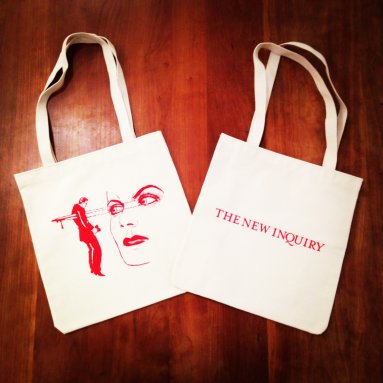 Use the discount code <3&H8 at our store checkout for 25%-off TNI's signature totes today!