Lauren Elkin and Scott Esposito
's criticism has appeared in Bookforum, the Los Angeles Times, the Review of Contemporary Fiction, the Los Angeles Review of Books, The National, The Point, Tin House, The Paris Review Daily, The Guardian, Five Dials, The White Review, and The Daily Beast. She is a Paris-based critic and novelist. Her novel Une Année à Venise was published in spring 2012. He is the editor in chief for The Quarterly Conversation, an online periodical of book reviews and essays.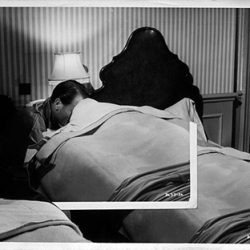 Excerpts from The End of Oulipo? An Attempt to Exhaust a Movement.