Henri Michaux, Mescaline Drawing, 1960.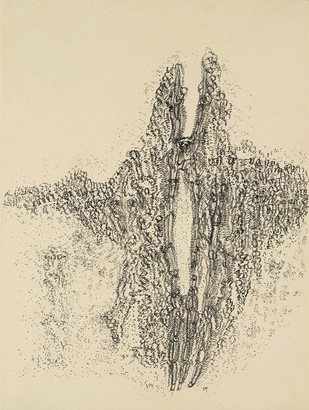 The landlady brought news
of your death
just as I was on the ledgers
of a great discovery,
on the edge of the New World's
old treasures.
We would have been neighbors.
Me: um pequeno ponto no mundo
In the world without a world.
You: the reluctant shepherd
of false starts and lost stars.
You: to grasp the reins of chromium horses
through intergalactic charterbelts,
To map the course of factory smoke
in blue ink nephograms.
Me: to undead the living,
To grasp with the mind's eye
that last image of you in a doorway.
First published in The Dudley Review.