What's going on in beauty this week, from head to toe and everything in between.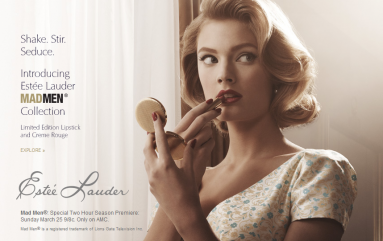 From Head...
Mad women: Pillbox hats off to The Gloss for not going gaga over the Estee Lauder Mad Men collection. I love the show and am writing this sporting a smock and a beehive, so I'm not opposed to aping the style. But as Jamie Peck points out, "I'm wary of mindless nostalgia for an era that was actually pretty terrible for women in a lot of ways, ways Mad Men examines with unflinching honesty.... I worry some women might be taking the utterly wrong message from the show if thinking about Mad Men gets them in a  happy, makeup-buying mood and not a gutted, 'this shit's not fair, why won't they let Joan fulfill her intellectual potential?' mood."
...To Toe...
Shaq attack: I'm over male celebrities getting pedicures. But I'll always have room for male celebrities giving pedicures, especially when it's Shaq.
...And Everything In Between:
Hungry eyes: Perhaps capitalizing on the PR boost about the whole Hunger Games nail polish saga, one arm of the movie's publicity is a spoof campaign for men's cosmetics. "Official Eyeliner of the 74th Hunger Games" reads the tagline for a golden eyeliner sported by one of the characters. The "ads" are spooky because of the story of the Hunger Games—but they're also effective in showing how language used in actual ads (geared toward women, not men in a dystopian future) is a little spooky in its own right. "The Secret Weapon Used by Professionals" makes sense in the Hunger Games context, but given that "secret weapon" is used in plenty of beauty marketing copy, it gets downright weird.
Cruelty workaround: Estee Lauder, Avon, and Mary Kay are considered cruelty-free by PETA, after making commitments way in the 1980s to end animal testing. But according to the animal rights organization, Avon and Estee Lauder have quietly complied with Chinese laws that mandate animal testing before products can be sold in China. (Mary Kay has been more proactive in resisting efforts; it's unclear how much they're allowing animal testing.) I'm no fan of animal testing, but I'm really no fan of corporate workarounds.
Organic chic: Bobbi Brown seems like a cool chick and all, but what kills me is the lede of this Times profile of her that posits her as some sort of freewheeling bohemian compared with Estee Lauder. "When I interviewed Estée Lauder in 1985, we lunched on grilled flounder at Le Cirque surrounded by excited socialites. ... She was often at the Reagan White House, tight with Nancy and Ronnie. When I interviewed Bobbi Brown, we ate organic vegetables in her kitchen in Montclair, N.J., while her nephew noodled on a laptop nearby. She wore J. Crew pants, a Uniqlo sweater, sneakers and her hair was in a ponytail." Do they really think their readers don't see that organic vegetables in Montclair are the new flounder at Le Cirque?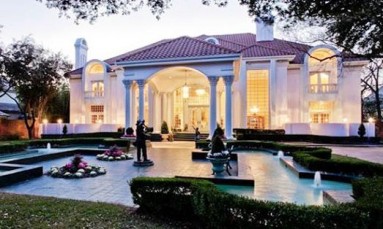 The house that beauty built: If you have a spare $3.3 million lying around, you can buy Mary Kay's mansion in Dallas, which hit the market last week.
Show dog: You haven't gotten your canine fix from me this week, have you? Check out Show Dog by Josh Dean, a colleague of mine who (unbeknownst to me until this week) spent two years going behind the scenes of dog shows for the book—which, naturally, is being billed as a literary answer to Best in Show. (Did you know that poodles take a good four to five hours of grooming to get ready for show day? "And you thought women had it bad!")