What's going on in beauty this week, from head to toe and everything in between.
"Why go gray in my mid-50s? Because I can":
 There may be 
a "cure" for gray hair
 on the way, but 
Leah Rozen serves a reminder
 that there are plenty of reasons to let nature take its course.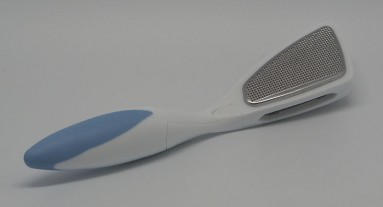 None of you work for the TSA, right?
...To Toe...
Pedi danger: 
The bad news is that not only do 
pedicure chairs start fires
, but 
pedicure razors can be used as weapons too
. The good news is that if a pedicurist gone wild attacks you with one, you won't even realize you've been stabbed, because the wounds are as tiny as your delicate little toenails, you gorgeous thing you.
...And Everything In Between:
Beauty labor: Beauty workers are more in demand than ever: 90% of beauty industry freelancers expect to increase or maintain their rates this year, and 70% of industry executives report that hiring rates are equal to or better than the halcyon days of pre-Lehman Brothers. But stable numbers don't necessarily translate to workers feeling confident about the future of their careers.