In 2009, a fire at S-One partially destroyed the [The Kreutzer Sonata].
Among the most arcane networks elaborated in stereohell are the complex paths traversed by members and guests around the S-One facilities. We studied the formation of patterns and schemes using a novel analysis technique. We estimated the population of S-One at different times and all spatial positions at the S-One facilities. We derived the response of each character to "information" concentrations (see depiction below) by looking at correlations between "information" concentrations and changes in speed and direction for each character. Speed was found to adjust to "information" concentrations, while direction was largely unaffected by the same "information" concentrations.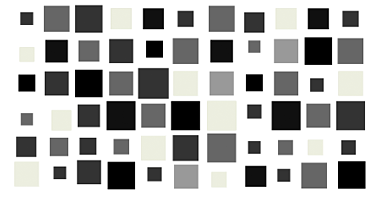 Victim #1:
Police continue to investigate the disappearance of Billy Gumm, 46, a Front Office Manager working at SpriteOne Hotel Suites, who has been missing for five days.
Billy "The Eel" Gumm, of Las Vegas, disappeared on Monday night, after, according to coworkers, "an altercation" with Jerry Syrup, VP and Director of Operations of SpriteOne Resorts.
Syrup, a former Mossad agent, denied having any dispute with Gumm. He told the police that he had a meeting with Gumm to discuss "current affairs" Monday afternoon, but that Gumm never showed up.
Police was not considering the disappearance suspicious until the Las Vegas Sun published photos of a pair of shoes Gumm was supposedly wearing the day of his disappearance.
"All information suggests that Mr Gumm is deceased," Detective Bruce Brace said. "That's the line of inquiry we're currently investigating, that it's a homicide matter."
Search teams with dogs have combed the SpriteOne properties and surrounding areas, but they haven't found Gumm.
SpriteOne Resorts CEO, Tony Ritz, hired a private company to help search for Gumm. The crew started the search in the Mojave desert yesterday, assisted by a helicopter. "The team has a vessel with a robot with a sonar and a camera," Ritz said.
The investigation is bad publicity for casino developer Tony Ritz, who earlier last month made a proposal to acquire Kace Las Vegas (KLV). While KLV's board had accepted the SpriteOne offer, the SEC, yesterday, rejected the acquisition, citing the Gumm investigation.
Victim #2:
Syrup said to Ritz that Gumm left several aspects of his intentions unexplained. He did not define the terms "I know about Warm" nor what he meant by "I'm outta here, I'm going to the police" – to which Syrup replied, "OK. Fine."
The S-One approach, in such cases, was called "target cloaking," a two-phase procedure which consisted in singling out an individual who poses "an imminent threat," and causing his annihilation.
Victim #3:
In the Summer of 2008, Greg Freleng of Dutch Pfeiffer & Pfeiffer, NYC decided to initiate an operation with the aim "to jeopardize SpriteOne takeover of KACE." The operation consisted of three phases: First, an employee of SpriteOne would be approached by Brodkey, anonymously, and asked to photograph some documents and turn the films over to Brodkey. He would be offered $50,000 for the job. Second, Brodkey would eliminate the employee. Third, Brodkey would inform a local newspaper of the disappearance of the employee, and hint that he had been murdered.
Victim #4:
A fire in an electrical closet yesterday forced the evacuation of the S-One building next door to the SpriteOne Hotel Suites. The fire was contained to the closet, but flames on the second floor could be seen, the Clark County Fire Department said. As the fire was being extinguished, water cascaded over the building facade. Iris Law, a SpriteOne spokeswoman, said she was unaware of any documents being destroyed in the fire. One person was injured, a pedestrian who was treated for cuts on her knee.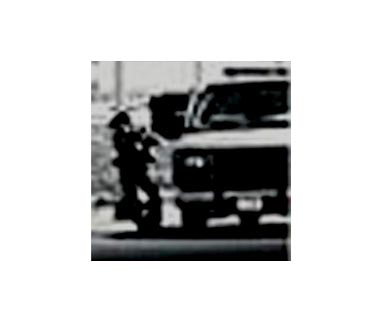 Victim #5:
Two witnesses saw "a man" by a white van with its door open near Gumm's car, one block south of S-One.
Victim #6:
On September 17 [,2008] Billy Gumm's wife Cecilia Gumm was found dead with a pistol in her hand. A suicide, the LVMPD said. Four problems with this: a) Women rarely use guns to kill themselves. b) I have never heard of a nurse shooting herself. c) I have talked to four of the five nurses who worked closely with her at the Desert Springs Hospital Medical Center and they told me, in no uncertain terms: "No way did Cecilia Gumm kill herself." d) Where are the fingerprints on the gun? There were none.
Victim #7:
In two of his statements, Syrup said Gumm didn't show up at their scheduled meeting. In another statement, he said he saw Gumm standing in the lobby, waiting for someone. But Warm said Syrup didn't see Gumm until Syrup "stuck his head into the lobby area," and in order for Syrup to have "spotted" any kind of "movement" by Gumm near the elevator door, Gumm would have had to be there and would have had to be no more than one foot beyond the door in order for Syrup to have seen any such "movement" through the door's window, which as such is highly not likely.
In addition, Warm told the LVMPD that he had already started up the stairs to the second floor when he noticed that Syrup was no longer running behind him. Warm also said there was slightly more distance between him and Syrup on the second floor than there was on the first floor. So, it is reasonable to assume that Warm gained a view of the elevator door a minimum of 2 minutes before Syrup did. Warm's account also suggests that when Syrup arrived near the door and began to scan it, Warm "had already started around the bend to come to the next elevation going up." Thus, if Gumm had gone through the door "a minute or two" before Syrup spotted him, Warm would have missed seeing Syrup coming off the stairs, or approaching the door, or starting to open the door. Warm also told the LVMPD that he was already in the process of "going around" to the second-floor stairs at the time Syrup would have seen the alleged movement in the elevator door's window. Interestingly, Warm never said that he knew nothing about Syrup's having supposedly spotted movement through the door's window. He could have said, "I never knew until a day or two ago that he said he saw a movement, a man going away from him." Would it not seem odd if Syrup had mentioned this to Warm when he asked Warm if he knew Gumm was in the lobby? Does the contrary not seem somewhat curious? Syrup effectively didn't say anything about this twice to Warm as the two of them continued up the stairs and to other parts of the building, but why didn't Syrup, if he had just seen Gumm right next to and walking away from the elevator door, ask Warm, when Warm arrived in the lobby, something along the lines of "Hey, I just saw Gumm walking away from that door over there, are you sure he's OK?" Why didn't Syrup, as he and Warm continued their search of the building, say to Warm, "You know I saw Gumm right next to the elevator door, and he was walking away from it. Are you sure he's OK? You're sure he's OK?"
This transmission ends our series of notes on Billy Gumm.