New Emily Dickinson photograph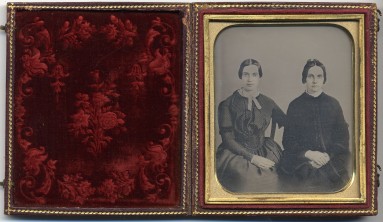 The Awl was on fire this week:
Evan Hughes reviews and expands on Errol Morris's A Wilderness of Error.
Ask a NASA Scientist, Dr. David Morrison, about the apocalypse.
Is Brooklyn Better? Has Manhattan Gotten Worse? Revisiting NY Mag's "I Hate Brooklyn" Article Seven Years Later.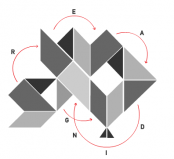 UC: The UC regents meet this week at the remote, securitized UCSF Mission Bay campus. Agendas worth checking out: the Committee on Finance (pdf) lists 20+ lawsuits with bearing on the UC, including numerous lawsuits filed against the regents; and the Committee on Grounds and Buildings (pdf) contains four capital projects to approve or amend. Meanwhile, the proposal to privatize the UCLA business school has been put on hold. And the UC administration is actively pressuring faculty to join it in opposing GSR unionization.
Quebec: Opposition party wins elections, promises to cancel tuition hike and repeal repressive Bill 78, opening up a new phase for the Quebec student uprising. Theory & Event has a supplement on the Quebec student movement (unfortunately there's a paywall).
Chile: Divergent stances on electoral politics is beginning to highlight the difference between the education struggles in Quebec and Chile. While many in Quebec are celebrating the electoral victory, in Chile high school students occupy the headquarters of three political parties (not only the party in power but also the opposition), and students call for a boycott of the upcoming municipal elections in October.
California and beyond: Nice document dump of internal OPD communications regarding the Biblioteca Popular/People's Library (some good analysis of the docs here). Radio Autonomía's most recent show is a"back to skool special" on education and anti-capitalist struggles; theinterview with Mexican rapper Bocafloja (in Spanish and English) is especially good. All eyes on Chicago teachers as they get ready to strike.Massive student protests in Hong Kong against the imposition of a Beijing-backed "brainwashing and political indoctrination" curriculum. And a great piece on the political economy of police informants.