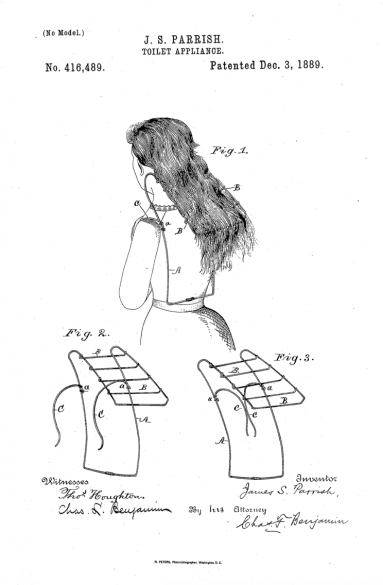 A quick dip into the history of hair-drying, pre-blow-dryers: My blow dryer stopped working a few weeks ago. I usually air-dry anyway, except for the front part, which I blow-dry because it's tricky to get it to air-dry just so. But in dawdling to replace my dryer—a process that will likely take at least six more weeks, because I'm lazy about the stupidest things—it got me thinking about how people might've tried to commodify hair before blow-dryers were around. (The first actual blow-dryer was invented the year before, though the device wasn't really wieldy for home use until the 1970s.)
There was Parrish's design, above, as well as Anna Kellogg's design, also patented in 1899, both of which worked by lifting the hair off the back, which allowed for more air circulation and also protected clothes: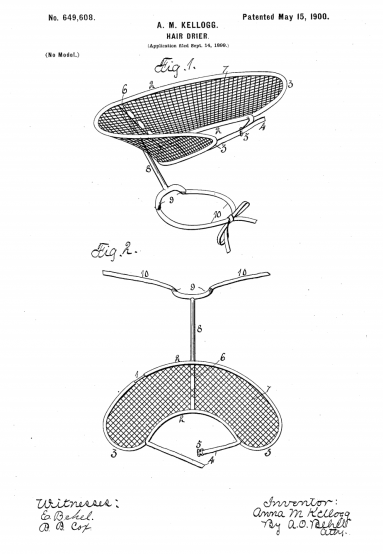 Then there were the comb-dryer hybrids—which is pretty much how I air-dry my hair now, running a brush through it periodically as it dries in order to keep it from drying too...I dunno, stiffly? The ends just don't look right if I don't brush it as it dries.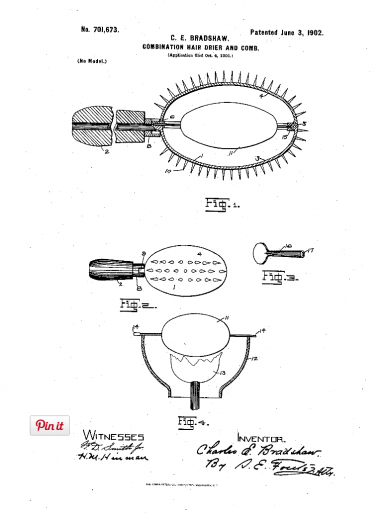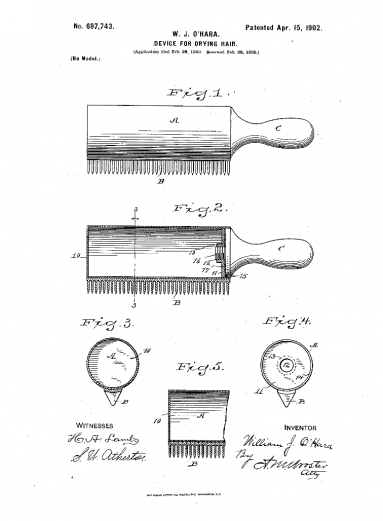 It's hard to tell if any of these particular models made it to market, but it's interesting to see how patents from that era are still cited in more modern patents—shampooing aids for bed-bound people, stowaway shelves, and my favorite, a template patented in 1974 for cutting long hair.