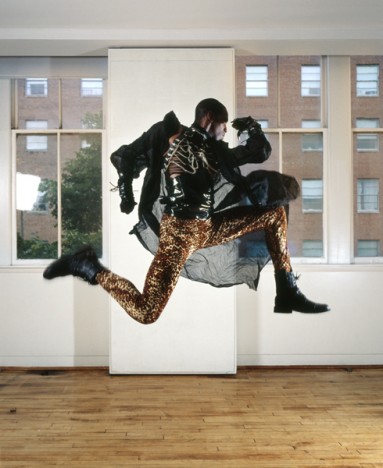 I would not speak for those who hide themselves to themselves, rather for those who hide beyond the light of safety, clearness and appearances, for those who choose the dark places of silence and quietness, those who glow on will and not on command.

The Fire Flies refers to urban underground worlds whose inhabitants sometimes briefly, brightly, and publicly, appear, and then disappear just as quickly.
The "fireflies" are Vogue performers from Baltimore who vividly perform on the "runway" during a "ball" where they "give their life!" and to become "legendary".
Baltimore doesn't experience nostalgia; there is far too much to day-to-day struggle in this city from which political power has fled.
While in New York, Francesca asks herself : Where did all the fun go?

In both cases, one has to invent their own mythology.
Frédéric Nauczyciel
"Where did all the fun go?"
Featuring: Francesca (New York)
5'42"
The video installation The Fire Flies, Francesca, (Baltimore) would in some ways be about the making-of process. It is an urban tale, an intimate road movie through the raw side of the city of Baltimore, with detours through a sophisticated New York, coming together in cut-and-pasted clips of footage recorded on an iPhone, projected on four walls, showing visual sensations where voguers-fireflies and Francesca appear, and then disappear just as quickly.
"Legendary"
Featuring: Marquis Revlon, Kory Goose Revlon & Julian Everett (Baltimore) @ Eubie Blake Centre Baltimore
4'21"
Program Hors les Murs – Institut Français: United States (Baltimore , Washington, New York), 2011. With the support of Eubie Blake Centre (Baltimore), French Alliance (Washington), Honfleur Gallery (Washington), Cultural Services of the French Embassy (New York), Virginie & Marc Lagouare, City of Paris.
The videos were first presented as a large-scale double-channel projection for Nuit Blanche in Paris' African district, known as the "Goutte d'Or", in October 2011 (Institut des Cultures d'Islam, Paris).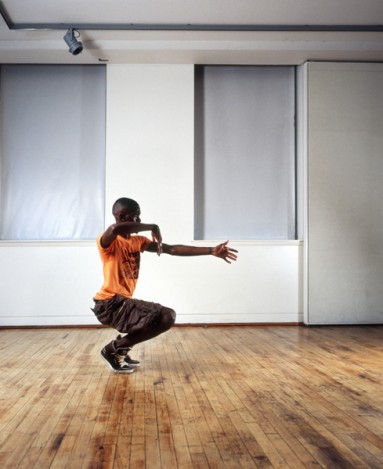 The photographs are not strictly dance related per se; they intend to deconstruct the movements that were designed 40 years earlier based on the poses in Vogue magazine, as a return to the origins. They, as well, document a work in progress; they are studies for a final series of staged portraits in outfits in the streets of the city. Nevertheless, they have the particular beauty of the originals.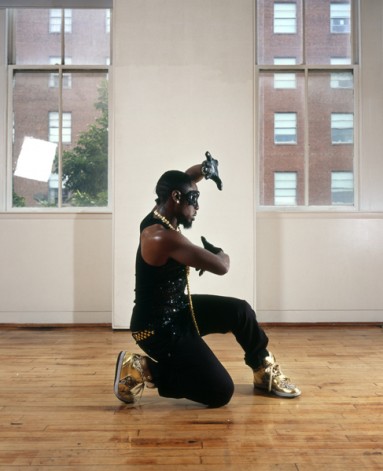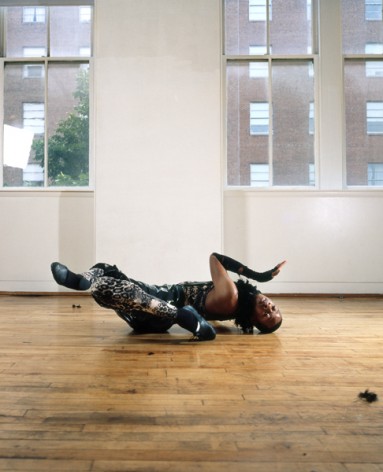 The Project will Premiere @ MAC VAL, contemporary art museum, metro-Paris: June 29th thru September 23rd 2012.
Video and Sound Installation on four walls
Current Exhibition:
Honfleur Gallery present, Le Temps Devant (Our Time Ahead) Anachronism and utopia in the French countryside by Frédéric Nauczyciel. Presented in collaboration with The Alliance Française de Washington D.C.
Le Temps Devant (Our Time Ahead) will open Friday, May 4th - 7pm at Honfleur Gallery: 1241 Good Hope Road SE, Washington DC ( between Martin Luther King Ave and 13th Streets, SE – Anacostia Metro)
Learn More About The Artist Here: Frédéric Nauczyciel