Alfred Hitchcock's first and only film conceived and filmed in 3D, Dial M for Murder (1954), was filmed in the summer of 1953, when 3D was at its peak. The studio, however, delayed its release as Frederick Knott's play, from which the film was adapted, concluded its run.
In May 1954, when Dial M for Murder was finally released, audiences and studios had lost interest in 3D. The film eventually opened in 2D and most audiences saw the film in its flat format. Alfred Hitchcock would later comment on 3D by saying, "It's a nine-day wonder, and I came in on the ninth day."
Excerpted from Interiors Volume 22. Find out more about the journal at their site here.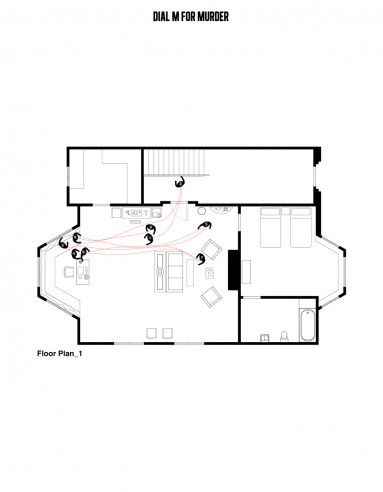 click image to enlarge