In an effort to understand Bernardo Bertolucci's The Conformist (1970), as well as the filmmaker's use of locations and space, it's essential to understand the history of the EUR district in Rome and its deep ties with fascism.
The diagram we have presented is of the scene in the film that takes place at the Palazzo dei Congressi, where the protagonist Marcello Clerici (Jean-Louis Trintignant) visits his ill father. This scene runs just under two minutes. The Palazzo dei Congressi is located in the EUR district, a residential and business district in Rome. Benito Mussolini created the district in the late 1930s for the Esposizione Universale Roma, a world fair that would be held in 1942, celebrating twenty years of fascism. This was also a way of directing the expansion of the city towards the southwest and the sea with the intentions of forming a new city center in Rome...
From Interiors Volume 16. Find out more about the journal at their new site here.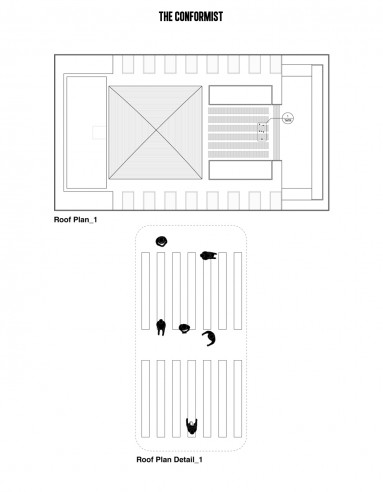 click image to enlarge