Given China's influence in the global economy, where is the Chinese Psy?
In October 2012, U.K. producer Terror Danjah, the so-called Godfather of Grime, made his first tour of China. Grime emerged as an East London phenomenon at the turn of the millennium, heavily propagated by a pirate-radio underground that was broadcasting increasingly aggressive strains of bass music. At first glance, Terror Danjah's arrival in China seemed to confirm the global arrival of Beijing's rapidly expanding (albeit predominantly expatriate) dance-music scene, which has been incorporating ever more adventurous streams of electronic music.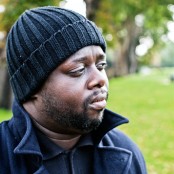 Terror Danjah
But Terror's visit had strange roots. In 2003, grime had spawned a subgenre, Sinogrime, as London producers set their sonic sights east. By appropriating everything from martial-arts-movie soundtracks to cheap video-game muzak, grime's East London soundworlds were briefly submerged in East Asian glitz. For a genre obsessed with futuristic aesthetics, this shift meant much more than a momentary orientalist indulgence. Music journalist Dan Hancox saw Sinogrime as part of a sociopolitical vision, reflecting the "current, gradual shift in superpowers from west to east, incorporating China, and rejecting America: in terms of the U.S., it's notable that grime has always been not hip-hop."
Sinogrime pointed to the reversal of a long one-sided and humiliating musical exchange between the West and China. A 2011 performance by the New-York based Chinese pianist Lang Langat a White House state dinner in honour of China's President, Hu Jintao, also reflects this. Lang Lang performed the Korean War anthem "My Motherland", whose original lyrics boast "we deal with wolves with guns" — an explicit reference to the U.S. As Lang Lang wrote in a blog post the following night, "I was telling them about a powerful China and a unified Chinese people."
Beyond delighting the Chinese delegates present, it is remarkable just how Lang Lang's performance managed to channel the political intent of Beijing. This is a pianist who is celebrated in endorsement contracts that stretch from Adidas to Montblanc. Why does the music of the People's Republic continue to exert such a nationalist project in the reform period? Unveiling the entwined relationship between market and state is crucial to understanding the drivers behind Chinese pop culture. The state still engages in the direct fostering of Sinopop. But parallel to overt policy, the state also deploys its silent control through the market itself.
Pop sounds from the People's Republic of China walk a fine line between dabbling in adventurous experimentalism, selling out to the lure of big business, and negotiating political pressures. When I visited the capital last year, the finishing touches were being put to Beijing's Dada club, which had already started hyping appearances from a whole host of dubstep pioneers including Pinch and Kode9. Meanwhile the vast National Centre for the Performing Arts, nicknamed 'the Egg' for its organic, titanium architecture, was featuring an evening of patriotic opera. One night in Beijing offers a kaleidoscope of incongruities, from manic pop-stardom to triumphalist hipsterdom.
But while the cacophony on the surface might suggest that China's market reforms have eroded the Party's capacity for cultural control, the reality is far more sober. The seeming diversity of Chinese pop only masks how institutionalized it is. While Chinese pop stars like Cui Jian, the grandfather of subversive Chinese rock, and the gender-transgressive Li Yuchun, who found fame in 2005 on Super Girl, an Idol-like contest that attracted hundreds of millions of viewers in an unprecedented "democratic moment" for the Chinese pop-music industry, seem to suggest diversity, their talent was nurtured by the music-conservatory system. Beijing's cultural academies are inextricably bound up in the state's system of rewarding those who play the game with prizes and prestigious tenure. Musicians like Li Yuchun form a singularly useful component in the state's cultural project, stifling truly dissident art in a haze of superficial unorthodoxy. And in 2012, Beijing officials announced a £1.4 billion "China Music Valley" project, encompassing studios, music schools and five-star hotels, fully displaying the state's persistent investments in soft power.
Observers have long been optimistic about the submission of Chinese pop culture to the full gold-rush fever of the market. In The Party and the Arty, Sinologist Richard Kraus observed that "by 1992 the Party had given up trying to purge all dissident voices and opted instead for the strategy of urging all arts organizations to strive to earn more money, an approach that ultimately feeds professional autonomy." But market reforms and globalization have done little to introduce freer political expression or ease the Chinese Communist Party's influence. It turns out that a superficially diverse, profit-driven, market-oriented culture industry is perfectly consistent with state censorship and the Party's nationalistic aims. Although the influence of Party orthodoxy is less crudely visible, it still exercises ubiquitous control via private business and the media.
The rise of the market for cultural goods in China has had many disturbing repercussions. In her survey of 21st century mainland Chinese fiction, historian Julia Lovell examined how literary commercialization, sharply accelerated by the emergence of the internet, has led to a blurring of professional standards: "As market hype threatens to drown out reasoned literary judgment, nationally renowned professors of Chinese for a fee have taken to puffing works of uncertain literary value in reviews." The same infection can be found in the PRC's musical culture, where the boundaries between music criticism and press releases are frequently indistinct.
Even more problematic is the CCP's particular system of oppression and reward. With more private investment in the cultural sector, Party censorship has begun to give way to self-censorship, as culture-industry firms must embed themselves more deeply within the party-state system to maximize their market leverage. Website operators are held responsible for all the content that appears on their sites. Instead of being incompatible with market models, self-suppression becomes a necessity in order to maintain market access and profit. Far from guaranteeing human freedom, the free market is perfectly at ease with censorship.
Arguably, Chinese pop has become less diverse in recent years, not more. Hong Kong Cantonese pop, first smuggled into China via pirated cassette tapes, rose to prominence in the late 1970s. But from 1997, this balladic "cantopop" music began to decline severely in market share, as Cantonese artists increasingly chose to perform in Mandarin. Taiwanese pop's chances of success on the mainland similarly revolves around prospective performers' self-censorship. Taiwanese musician Jay Chou, arguably one of the biggest Mandarin pop artists of the last decade, has carefully cultivated an apolitical act, avoiding all references to issues of Taiwanese independence and even promoting traditional Chinese cultural elements in his music. In short, the rise of the mainland has seen a fall in transnational cultural pluralism.
It's not just commercial pop music that has been ensnared in this state-cultivated exclusivity. More than anything else, the sanitization of Chinese rock illuminates how the Party has seized firmer cultural control. During the 1989 Tiananmen demonstrations, Chinese protest rock's subversive qualities converged. Cui Jian pioneered Chinese-rock protest songs, drawing on satire and 1940s revolutionary music. In 1987, his version of the Chinese communist song "Nanniwan" got him banned from public performance for two years. But by 1989, his music was being taken up as an anthemic declaration of heady times.
By 1993, however, Chinese rock had lost its bite as politically safe music was marketed more intensely on the mainland and the state imposed ever more stringent restrictions on performance, including a ban on televised rock music. China scholar James Millward, a research student in Beijing in the aftermath of the Tiananmen demonstrations,recalled singing Cui Jian songs at the Peking University 'Beida' Guitar Club in 1990. But he observed later that "the image of these students at Beida" — roughly, China's Harvard — "reviving a banned Tiananmen anthem in a candle-lit classroom seems like a final frisson of student political engagement that has given way to today's frenzied consumerism." The utopian promises of market diversity offer nothing but wishful thinking. Consumerism has been an essential factor in the CCP's implementation of social control. While the scene has seen numerous revivals since then, from an extraordinary explosion in metal bands to festivals of Chinese rock, its subversive element had been effectively curtailed by the mid-1990s.
But even in 1993, Cui Jian was claiming that Beijing-based rock pointed to a socially progressive future, a musical vision very different to the decadence of Western rock. While such rock musicians are viewed with suspicion by the state, the cultural critic Geremie Barmé argues that 'in the larger realm of China they are actually patriots.' Despite sitting far outside state sanctity, Chinese rock's 'super-patriots' have long demonstrated an extreme predilection for nationalist exclusivity.
Nationalism has been an essential force in Chinese consumerism. The hegemony of the mainland market ties soft power and pop culture to the Party's nationalist agenda. But in many ways the state's huge investments in building Sinocentric Asia's cultural attractiveness is a project doomed to fail. Soft power is not something you can just buy.
The state's persistent hand in Chinese pop culture reflects the Party's profound anxiety over pop, especially compared with the vibrant musical cultures of its Asian neighbors. China may loom over its neighbors in financial and political capital, but the narrow potential of its cultural capital has become glaringly apparent in the face of the Hallyu wave — the Asian term for the 21st century dominance of Korean popular culture. China has its own ambitions for a soft-power offensive through homegrown culture, but the inadequacy of its initiatives was plainly illustrated by the massive international success of Korean star Psy's "Gangnam Style."
K-pop, which is rooted in Korea's relaxation of state censorship in the 1990s, has been rapidly developing a pioneering musical hybridity and consumer vision. Its preoccupations with the virtual world, and the marketable and disposable nature of its music, uphold uniquely futuristic ideals. But beyond enthusing over the pillowy soundscapes and monolithic production values, from the architectural possibilities offered by "Gee" by Girls Generation to the kaleidoscopic synths of Hyuna's "Bubble Pop," it is the way that K-pop merges art and commerce that fully makes it at one with the accelerated digital age. In 2009 boy band Big Bang released their single "Lollipop" as part of LG's promotion of its new cellphone, also called Lollipop. Refusing to draw hard lines between composition and business, K-pop reaches for unabashed global pop domination.
The Hallyu wave has long been a source of contention for the CCP and has provoked a series of Chinese attempts to counter its effects. In the past, China has used its protective regulatory e­­­nvironment to deny Korean firms direct access to Chinese markets, pushing them into relying on Chinese partners. Now the state maintains its strong regulatory position but combines this with a private-sector presence. This subtler offensive looks to effectively blacken the Hallyu wave as a Korean "invasion," while cloaking the state's nation-building agenda in the domain of cultural industries.
By succumbing to nationalism and commercialism simultaneously, Chinese pop music loses its soft-power promise. Without soft-power success, China's projection as a regional center is made increasingly difficult. Asia may respect China's economic success, but it also realizes that this is not a model easily translated.
But the real loss lies at home. The mainland circulation of pirated tapes of Hong Kong and Taiwanese pop during the 1980s was a formative experience for China's burgeoning pop culture. Yet gradually, the linguistic and market hegemony of the mainland has enforced self-censorship and consumer uniformity within the PRC soundscape. Earlier this year, construction workers from Wuhan protested their unpaid wages by dancing "Gangnam Style" outside the nightclub they had built. But where was China's Psy? The sounds of the People's Republic have drifted a long way from 1989, when Cui Jian's song "Opportunists" roared across Tiananmen: "Oh, we have an opportunity, let's show our desires, Oh, we have an opportunity, let's show our power."