images by author
1818 Adeline Street
assessed value $85,331
estimated value $330,000
960 sq ft, 2 BD 1 BA
built in 1890
While the housing markets of many post-industrial cities are still suffering, Oakland is absorbing the hopes, dreams, and dollars of a California tech boom that won't be confined to San Francisco and Silicon Valley
Oakland's residential vacancy rate hovers between 1.5 percent and 2 percent, but its empty homes still sit, boarded up, surrounded by garbage, mostly undisturbed.
This city's real estate market collapsed along with everywhere else's, but its recovery has looked more like desolation than redemption. According to real estate site ZipRealty, the median sales price for a house in Oakland went up 76 percent in the last year.
West Oakland neighborhoods that were some of the hardest hit by the foreclosure crisis are now bubbling back to their 2007 valuations. With its close proximity to Bay Area Rapid Transit, well-reviewed restaurants and an inexplicable influx of new beer gardens, this part of the city has attracted many of the tech boom's young employees.
A tight housing market accommodating flush workers in the tech sector explains some of this spike, but investors are responsible for much of the heavy lifting. Of the more than 10,000 completed foreclosures in Oakland since 2007, almost half have been purchased by investors, and nearly a third are still owned by a financial institution. Some are in such catastrophic disrepair that would-be buyers can't obtain needed financing. Others are available only at auction. Whoever has the most cash on hand wins.
California's unique Proposition 13, which locks in property tax rates at whatever a building's assessed value was at the time of purchase, might be the only thing keeping some of Oakland's low-income owners in their homes. It's also responsible for the state's unique proliferation of land bankers. The annual cost of sitting on an underpriced home purchased out of foreclosure is less than the city's median monthly rent.
When these properties do return to market, they do so mostly as rentals. Internet sales listings show only 40 units for purchase in West Oakland, with another 101 in some stage of foreclosure, and many more sitting empty.
While the nearby city of Richmond fights to keep owners in their homes, Oakland celebrates the potential for unprecedented capital investment—and unprecedented residential displacement.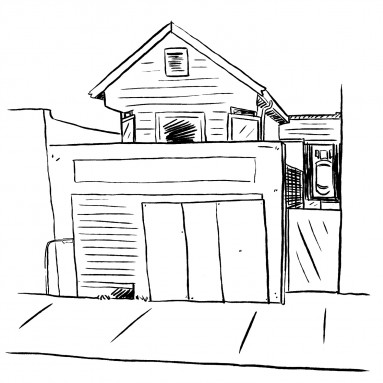 779 West Grand
assessed value $123,028
estimated value $315,184
1,215 sq ft, 2 bd 1.5 ba
built in 1895
sold 6/05 for $265,000
sold 9/05 for $440,000
sold 9/06 for $540,000
foreclosed 10/07 at $431,447
sold 7/08 for $120,000
824 32nd Street
assessed value $100,000
estimated value $309,390
933 sq ft, 2 bd 2 ba
built in 1900
2011 listed for sale October-December at $59,000, then taken off the market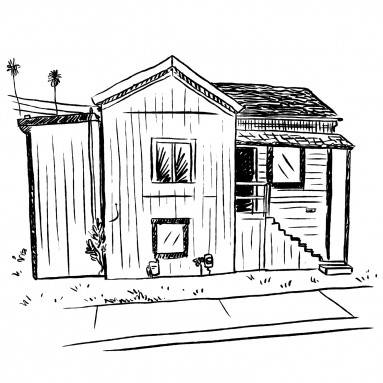 2135 Filbert Street
assessed value $40,054
estimated value $254,341
694 sq ft, 3 bd 1 ba
built in 1884
sold 2001 for $135,000
foreclosed 2/10 $394,668
sold 10/10 for $38,500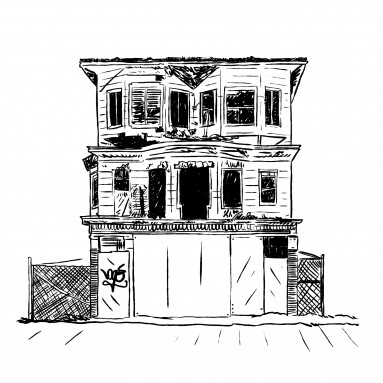 3277 Martin Luther King Jr. Way
assessed value $144,
estimated value $380,568
4,527 sq ft, commercial ground floor,
4 upstairs units
built in 1910
FOR SALE: $275,000
"land sale house only a shell left (fire)"
former Safehouse squat,
burned in a fire MayDay 2011
$30,995.60 in code enforcement charges, haven't paid property taxes since April 2009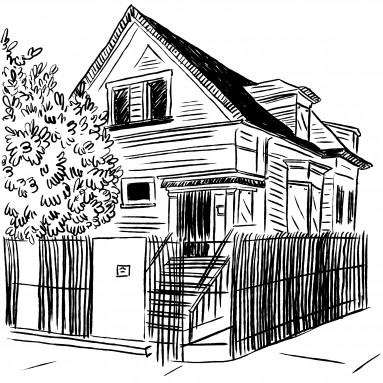 3281 Martin Luther King Jr. Way
assessed value $105,000
estimated value $369,646
MAKE ME MOVE: March 2010, $550,000