Miami really lives up to its good-time reputation each year at Art Basel Miami Beach — basically a huge party with some expensive art thrown in. What started as an art collector's dream has morphed into the biggest beach party weekend of the year.

But on Friday things got real when a large group of activists staged a protest in the center of the Wynwood Arts District against police brutality. From that starting point, they marched onto I-195, a major highway bridging the cities of Miami and Miami Beach.

"This is a week when people come from around the country to Miami and believe that myth–that it's beautiful, that [the city doesn't] suffer from the same problems that New York and Chicago and L.A. do because we have palm trees and it's warm all year," said Phillip Agnew of the Dream Defenders, one of the groups behind the protest. "This is a city and this is a police force in Miami Beach and Miami-Dade that murders, that profiles, that beats, that harasses and stops and frisks."

The issue of unarmed minorities getting killed by police officers has a particular resonance here. Last year, teenage artist Israel Hernanadez was fatally Tasered by Miami Beach police after being apprehended for tagging an abandoned McDonald's. The incident sparked public outrage and calls for charges to be brought against the officer. But similar to the recent Mike Brown and Eric Garner cases, no charges were filed.
(via)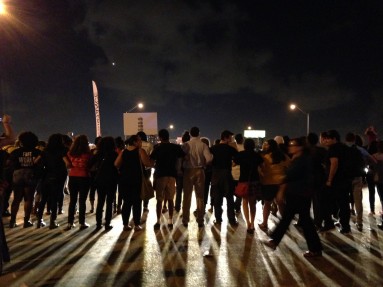 • • •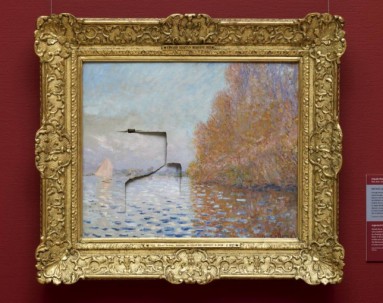 A man who punched a hole through a painting worth nearly £8 million has been jailed.

Andrew Shannon, 49, ruined the Claude Monet masterpiece hanging in the National Gallery Ireland in 2012 by attacking it in front of stunned art lovers.

On Thursday a court finally brought him to justice for his crime.

The famous painting, titled Argenteuil Basin with a Single Sailboat, was left with a large hole through the middle of it.

It is valued at $10 million (£7.8 million).

Mr Shannon told the police after his arrest he committed the thoughtless act of vandalism in an attempt to 'get back at the state' however while in court he tried to play it off as an accident by reportedly claiming he 'felt faint' and fell into the painting.
(via)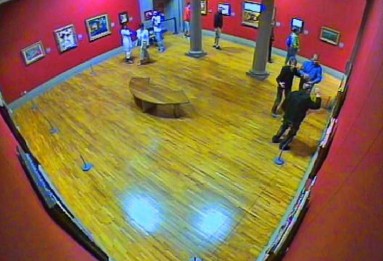 • • •
As for the artists in Gundlach's impressive collection, the one he feels the most sentimental about is Helen Fuchs, an American painter who had only two works offered at auction. (And one failed to attract a bid despite an asking price of just $600.)

Fuchs, who died in 1959, was Gundlach's paternal grandmother, and one of her paintings was the key to rescuing his art collection when thieves stole more than $10 million of his possessions, including paintings, several watches, fine wine and a 2010 Porsche Carrera 4S.

"I outsmarted the guy," Gundlach says about the theft. "I figured out that he was a street criminal who didn't know anything about art because of what he took, and I figured out that sooner or later he would Google the signatures of all the artists."

According to Gundlach, his Google theory led law enforcement authorities to the only other person in the area who conducted an Internet search for his grandmother's name after the heist. The thief was arrested and all of Gundlach's paintings–including Johns' "Green Target"–were recovered.

Today, his grandmother's landscapes hang prominently among Gundlach's collection, watching over his million-dollar masterpieces–along with dozens of hidden cameras and round-the-clock armed guards.
(via)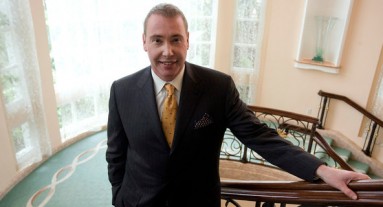 • • •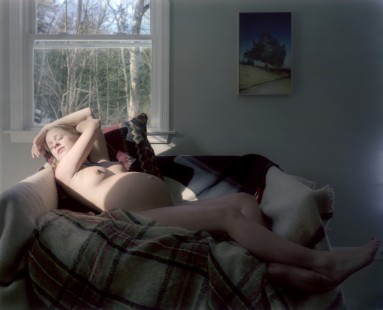 A portrait of a nude pregnant women by the art photographer Angela Strassheim — part of a larger exhibit of works by Strassheim titled "Focused on Family" and shown inside of the Museum of Contemporary Art Jacksonville's "Project Atrium" — has been deemed "pornographic" by Jacksonville City Council President Clay Yarborough, the Jacksonville Daily Record reported yesterday.

In a statement, Yarborough said that, "as a parent, I support parental choice and the freedom of children not to see something like that before an appropriate time as determined by their parent/guardian," and requested that Jacksonville Mayor Alvin Brown pull all $233,000 in funding allocated to the museum through the Cultural Council of Greater Jacksonville. Given the potential First Amendment repercussions, the request has been sent over to the Office of General Counsel.
(via)
• • •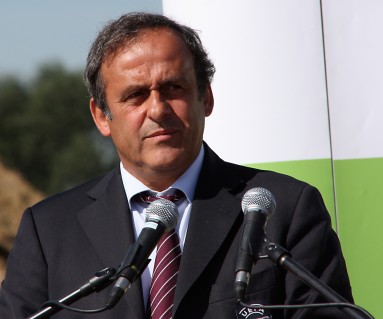 Did Valdimir Putin get an assist from Pablo Picasso toward his goal of bringing the 2018 World Cup competition to Russia? According to a British report that has just been made public, former soccer star, president of the Union of European Football Associations (UEFA), and executive member of Fédération Internationale de Football Association (FIFA) Michel Platini received a Picasso painting as a bribe in return for supporting Russia's bid to host the 2018 soccer World Cup.

A report by the team that organized the failed British bid to host the competition in 2018 that was accessed by the Sunday Times found that Platini and another FIFA executive, Michel D'Hooghe, received paintings from members of the committee behind Russia's bid to host the soccer tournament. The works were taken from the Kremlin's archives or the permanent collection of the State Hermitage Museum in St. Petersburg, according to the report. It also suggests that Putin took a very personal interest in the competition to host the World Cup, and colluded with politicians from Qatar to trade votes and a gas deal so as to ensure that the Emirate would win its bid to host the 2022 Cup, while Russia prevailed as host for 2018. Platini has publicly denied that the report's accusations have any validity.
(via)