A new campaign hopes to raise awareness about the prevalence of catcalling, which some international studies show between 70 to 99 percent of women face at some point in their lives. New street signs have been posted around New York City by the non-profit Feminist Apparel in conjunction with Anti-Street Harassment Week. Alan Martofel, founder of the clothing company, told HuffPost this is the first community-based activist campaign completely funded through sales of t-shirts on the company's website.

There are more than 50 signs up around the city
(via)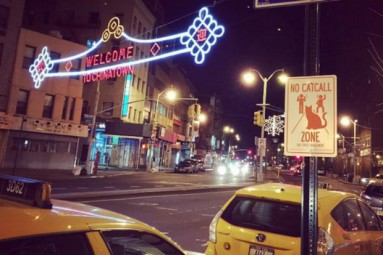 • • •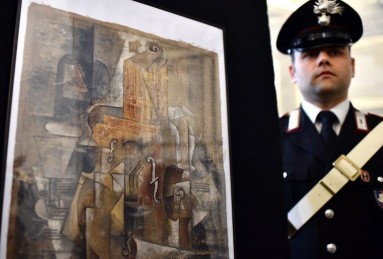 Italian police are trying to establish the true owner of a Picasso painting worth €15 m (£11m) after confiscating it from a pensioner who says he was given it for free.

The Rome resident, a former frame-maker, told detectives he received the work in 1978 as a thank-you gift for an act of kindness towards a recently bereaved customer.

A widower had come into his shop in a state of distress after breaking a photo frame in which he kept a picture of his late wife. Touched, the frame-maker replaced the glass for free.

Two days later, the elderly customer returned to the workshop and presented him with the Picasso, without giving any indication of its value or artistic significance.

According to the frame-maker's story, it was only last year that he realized the 54cm x 45cm oil-on-canvas could be a Picasso, police said.
(via)
• • •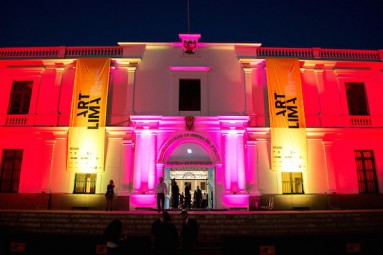 Things are heating up in the run up to the third edition of Art Lima, Peru's top contemporary art fair, and not in a good way.

A number of participants in the fair—slated to take place on April 23-26—have pulled out to protest against a series of actions carried out by the mayor of Lima, Luis Castañeda Lossio, which they consider are attacking freedom of expression.

The problems began when Castañeda Lossio ordered the cover-up of several street art murals across the city, including one depicting the indigenous revolutionary Túpac Katari, which caused outrage in Lima's artistic community, PBS reported.

So when the art fair made public a sponsorship agreement with the Municipality of Lima, led by Castañeda Lossio, on March 17, several participants pulled out from the fair immediately.
(via)
• • •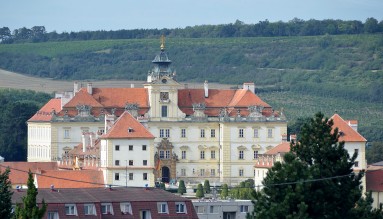 A former manager of the Valtice Castle, a baroque UNESCO Heritage Site in the Czech Republic, has become the main suspect in a police investigation into the disappearance of 58 paintings left in the castle's care, Der Standard reports.

The South Moravian castle is home to an annual art show titled "Large Format." The last edition hosted artists from six countries, and 39 of them are now missing their artworks. The combined value of the 58 missing paintings is estimated at €170,000 ($185,000).

The castle manager initially told police detectives that the artworks had disappeared. Police thus first searched for a gang of art robbers. "We had expected to find an organized ring of art looters who'd sell the artwork in Prague and abroad," a Czech police spokesperson told the media.

Instead, police found broken frames and partially burnt canvases, and suspicion quickly switched to the castle manager himself. The manager claims not to have known what the paintings were worth. The motives remain mysterious.
(via)