Officials from the Museum of Fine Arts are investigating after they discovered spray painted images of Homer Simpson and other graffiti on the exterior walls of the building, as well as on the base of the statue that greets visitors at the main entrance.

A groundskeeper who asked not to be identified said she was "bummed" when she walked around the art museum on Friday morning and found the graffiti, which included phrases like "tell the truth" and Homer Simpson's face, on the outside of the Japanese Garden, the front and back entrance to the gallery, as well as on the foundation of a prominent statue, called "Appeal to the Great Spirit," which depicts a Native American riding atop a horse that welcomes guests coming in from Huntington Avenue. The actual statue was not damaged.

"We have seen little things here and there but nothing to this extent. Behind the [Native American] statue, it's pretty extensive," she said, adding that she hadn't seen anything like this happen in the fours years that she has been managing the property. "I'm bummed, and the community inside is just, like, 'wow.' It's really too bad."
(via)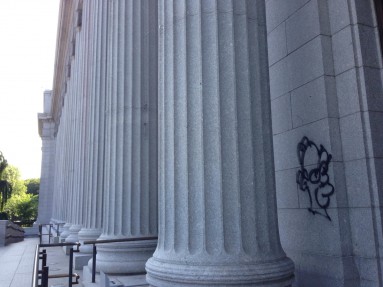 • • •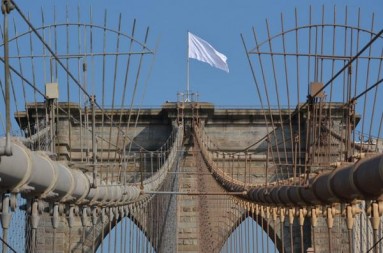 Rev. Bud Green, 49, said a group of anarchists "who do stuff like this for the thrill of it" emailed him after he posted about a pro-weed blog on the Fourth of July, asking what they could do to help his "cause."

The California-based weed booster said he hatched the plan, but "three or four" other guys, who have backgrounds in climbing, carried out the act.

Green said he and his accomplices spoke briefly on the phone to hash out some of the details of the stunt. They decided on the Brooklyn Bridge instead of the Empire State building because security at the skyscraper was too tight, he claims.

He waited more than a week to reveal himself because the group at first planned to climb the bridge a second time and replace the white flags with ones featuring a hemp leaf, Green claims.
(via)
• • •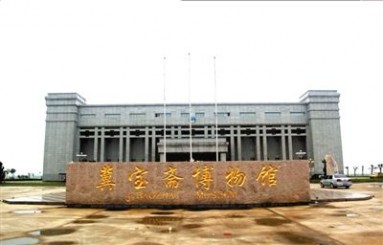 A museum in China has a problem. It seems to have a few fakes in its vast collection. Well, as many as 40,000. Everything it owns may be nothing more than a mass of crude forgeries.

Wei Yingjun, a consultant to the Jibaozhai Museum in Jizhou, about 150 miles south of Beijing, insists the situation is not that bad. He is "quite positive" that 80 or even more pieces out of tens of thousands in the museum are authentic.

In spite of this sterling defence, regional authorities in Hebei province have closed the museum amid a national scandal
(via)