A bi-weekly round up of recommendations from around the interwebs by TNI's editors and staff. 
Erwin Montgomery, Editor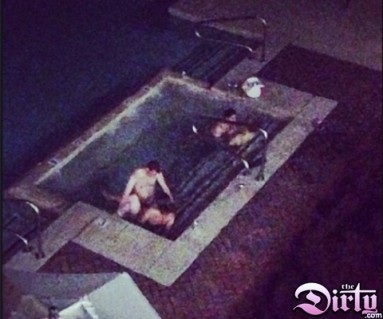 Site: The Dirty - Scottsdale
The place I go to indulge credit-leveraged baller fantasies. Call it an Affliction, but once you tap into the 'Dale's dirty side, you'll never TapouT.
Rob Horning, Executive Editor

Food: KAVLI 5-grain Crispbread
The imported Norwegian particleboard I use to dip in hummus. As delicious as it is dry and dusty. Be sure to  "slice the sealed stay-fresh pack in half with a serrated knife" as the box suggests, and to "store in a dark and dry place," with your heart.
Samantha Hinds, Editor at Large
Food: Ski Queen Gjetost Cheese
In the wake of the great Norwegian cheese tunnel fire, I've been revisiting this caramel-scented childhood classic. "This high concentration of fat and sugar is almost like petrol if it gets hot enough," said Viggo Berg, policeman. Nordic dads enjoy forcing decadent American spawn into dinners of gelled cod, weird troll rituals and sub-zero sport. Add military training, a proud family history of blowing up Nazis, and you have one formidable coach. Looking back, perhaps brown gjetost spread on toast was simply my first fire safety test.
Malcolm Harris, Senior Editor

click to deliciously enlarge
Shopping: Buying Candy on Amazon.com
In middle school, my brother used to stop by 7-11 on the way to school, buy candy bars two-for-a-dollar and sell em a buck a piece at lunch. It wasn't a bad margin, but the inflation of retail candy prices ruined the model. Enter Amazon. You can buy five-pound bags of Haribo gummies for $16, while five-ounce bags cost at least $2 at the nearest bodega. That's 20 cents/ounce on Amazon versus 40 cents/ounce retail. Candy at half price! And we're talking good Haribo too, like the Happy-Cola gummies, or those raspberry ones. One time an ex-gf got me a bag of the peach rings for my birthday and I'm almost recovered enough to start eating them again.
Willie Osterweil, Editor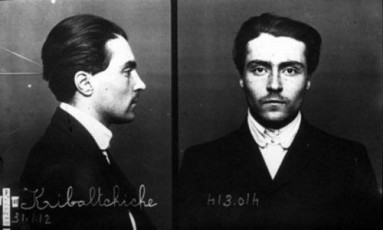 Book: Memoirs of a Revolutionary, Victor Serge
You can't go wrong with any of Victor Serge's books, really, but Memoirs of a Revolutionary has the special bonus of combining his beautiful prose and incisive commentary with the story of his incredible life. Editor of one of the first important Anarchist journals (France's L'anarchie), Serge ran with the illegalists, then, after one of many stints in prison, headed to Spain, where he helped agitate and organize what would become the 1919 Barcelona uprising (which was to the Spanish Civil War what 1905 was to the Russian Revolution). He then went to the USSR (after being imprisoned in France again for two years), moved away from his anarchism and became a Bolshevik, witnessed the disastrous collapse into terror and Stalinism from a high internal position, agitated in Germany in the collapsing days of Germans' non-national socialist aspirations, was one of the main figures in the anti-Stalin opposition movement in the Party, was sent to the gulag, then finally fled west, first to France (soon occupied by the Nazis), then Mexico City. There aren't any great novelists who were so close to so many of the vital revolutionaries and revolutions of the 20th century, and few novels which tell the story of even one of them with the beauty, clarity and tragedy that Serge seems to deploy effortlessly.
Adrian Chen, Editor
http://youtu.be/WmbMd_KxEM0
YOUTUBE: Russian dashboard camera videos
In Russia, many car owners film their every drive with dashboard mounted cameras in order to have insurmountable evidence in case something goes wrong. This has had the fortunate side-effect of producing a massive archive of bizarre scenes and harrowing close calls from Russian roadways. An intricate web culture has sprung up on Russian forums dedicated to uploading sharing these videos, which was described by Marina Galperina in an excellent article for Animal New York. The best single YouTube account for dashboard cams I've found is a user called Claudio P.
Sarah Leonard, Editor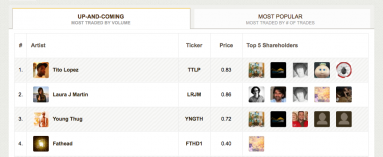 Stock Tips: Chief Keef (CHFK) 2.89/share
Enjoy your favorite artists as part of a stock portfolio.  Keef's stock price leapt on December 17th when he was sentenced for a probation violation.  The rapper and CEO of Glory Boys Entertainment became a ward of the state, making this seventeen-year-old one of the most carefully monitored CEOs in existence, and a conservative investment choice.