REVOLUTIONARY LETTER #9
advocating
the overthrow of government is a crime
overthrowing it is something else
altogether, it is sometimes called
revolution
but don't kid yourself: government
is not where it's at: it's only
a good place to start:
1. kill head of Dow Chemical
2. destroy plant
3. MAKE IT UNPROFITABLE FOR THEM to build again.
i.e., destroy the concept of money
as we know it, get rid of interest,
savings, inheritance
(Pound's money, as dated coupons that come in the mail
to everyone, and are void in 30 days
is still a good idea)
or, let's start with no money at all and invent it
if we need it
or, mimeograph it and everyone
print as much as they want
and see what happens
//
declare a moratorium on debt
the Continental Congress did
'on all debts public and private'
& no one 'owns' the land
it can be held
for use, no man holding more
than he can work, himself and family working
//
let no one work for another
except for love, and what you make above your needs be given to the tribe
a Common-Wealth
//
None of us knows the answers, think about
these things.
The day will come when we have to know
the answers.
REVOLUTIONARY LETTER #26
'DOES THE END
JUSTIFY THE MEANS?' this is
process, there is no end, there are only
means, each one
had better justify itself.
To whom?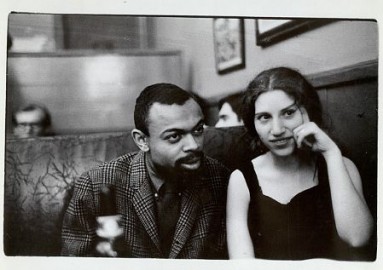 REVOLUTIONARY LETTER #31
(for LeRoi, at long last)
not all the works of Mozart worth one human life
not all the brocaded of the Potala palace
better we should wear homespun, than some in orlon
some in Thailand silk
the children of Bengal weave gold thread in silk saris
six years old, eight years old, for export, they don't sing
the singers are for export, Folkways records
better we should all have homemade flutes
and practice excruciatingly upon them, one hundred years
till we learn to
make our own music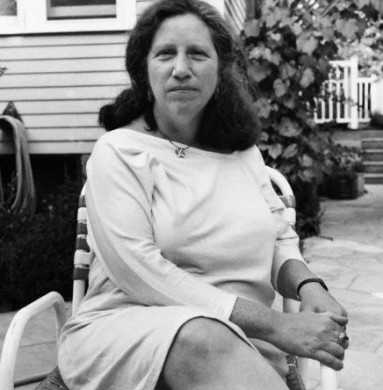 From Revolutionary Letters. Diane di Prima celebrated her 80th birthday this April, and her newest book of poetry, The Poetry Deal, was just released in September.